We offer you a luxury, skippered sailing holiday in Greece and the Greek islands for a maximum of 4 guests. Chartering a yacht with an experienced skipper is a great idea if you would like a more relaxing and fun sailing holiday with your family or friends. Unlike any resort or hotel, a sailing holiday offers you absolute freedom, flexibility and variety. We will not just sail from A to B based on a schedule. We will adapt to your interests, share with you our favourite places and introduce you to local culture, traditions and the food of Greece.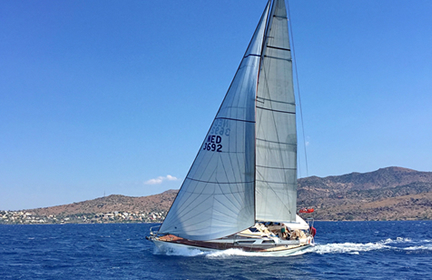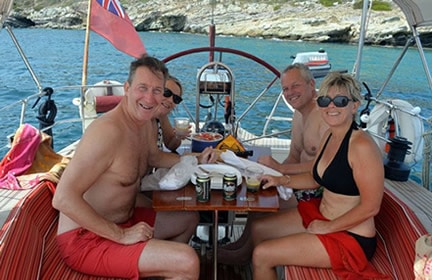 The advantage with this kind of holiday is that the captains are the permanent skippers on board the yacht so they know the vessel better than anyone and are always there to make sure she is in tip-top condition. You need have no worries about managing the yacht but everyone is welcome to take part. Whether you are new to sailing or whether you are an experienced sailor you have the option to participate fully.
From the moment you start planning your sailing trip until the moment you disembark, we will be there to provide you with information and suggestions. Plan, or let us plan for you, a bespoke sailing holiday filled with adventures, fun activities and relaxation on your own private yacht and experience the best of Greece and the Greek Islands.